"SPOTIFIED!" - A fox comic special with Rävelina and Leo

< Language Selection >

---
Summary: The vixen gave her leopard boyfriend cans with leopard-colored fur dye as an engagement present, and volunteered to serve as his canvas...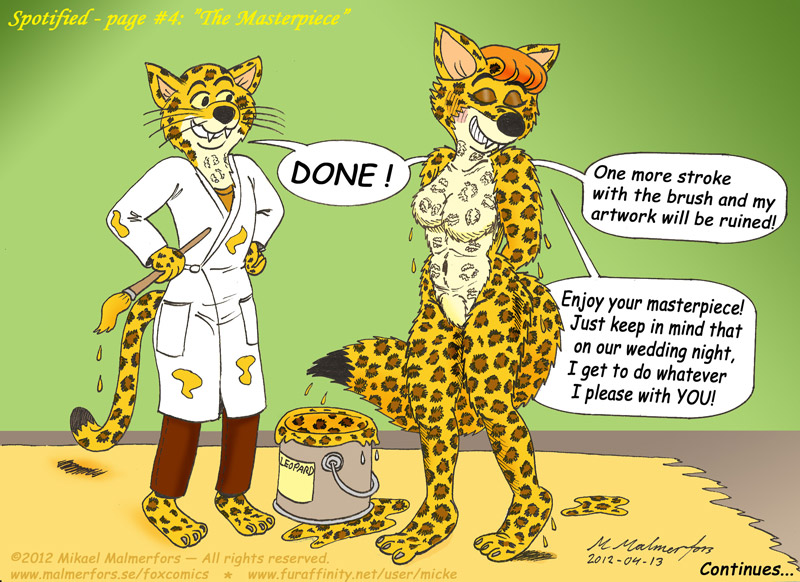 Please observe that the vixen is NOT naked! She is wearing her natural fur coat!
(You may think she looks naked, but that's just because you want to see her nude!)

---
Copyright © Mikael Malmerfors 2012. All rights reserved. Med ensamrätt.
---