"SPOTIFIED!" - A fox comic special with Rävelina and Leo

< Language Selection >

---
Summary: The vixen gave her leopard boyfriend cans with leopard-colored fur dye as an engagement present, and volunteered to serve as his canvas. After many adventures, they finally got married and can take a honeymoon trip...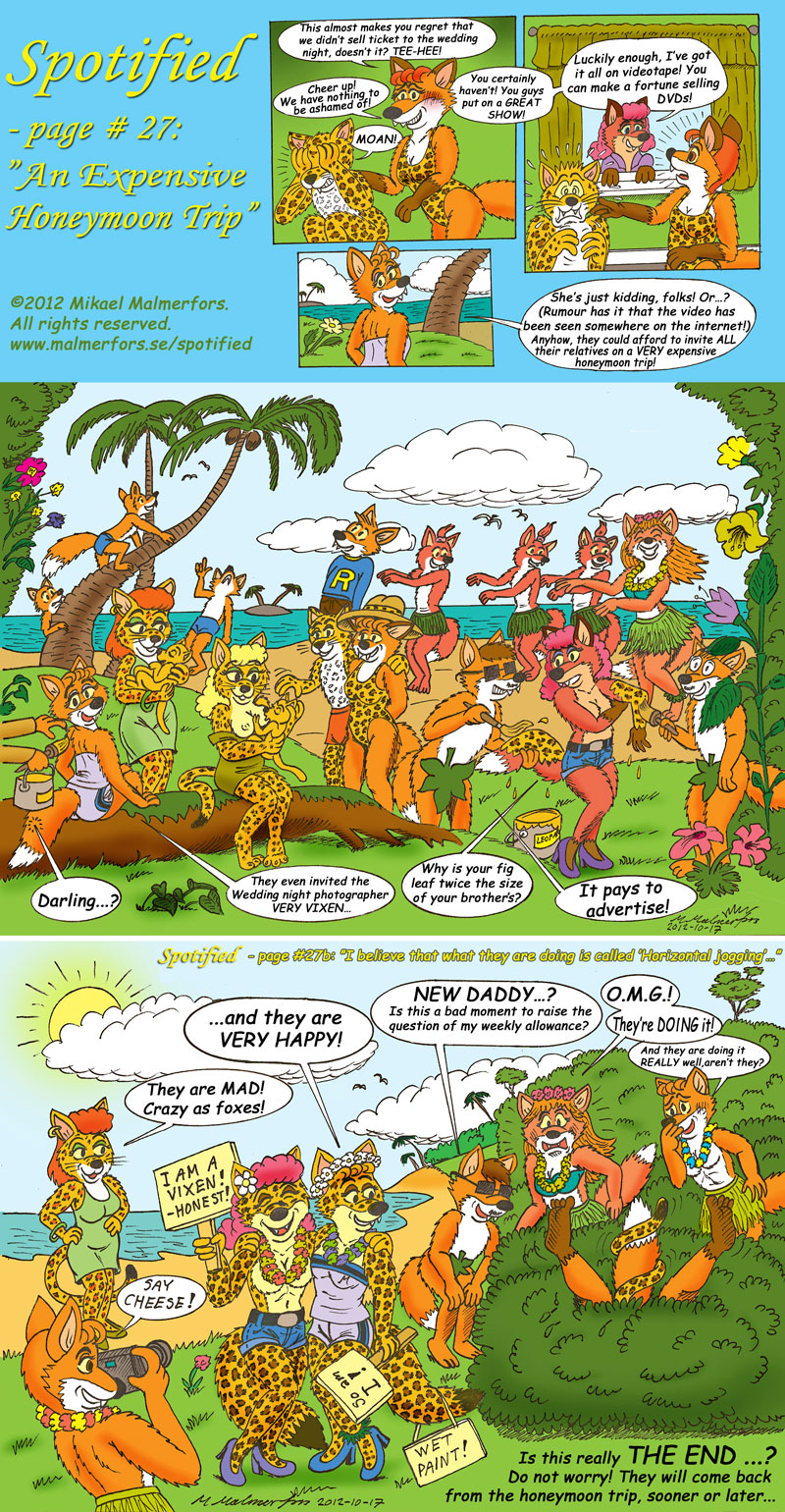 Do not worry — they will be back with new adventures, sooner or later...
While you are waiting, check out the gallery and see how they first met!

---
Copyright © Mikael Malmerfors 2012. All rights reserved. Med ensamrätt.
---