"Pic 121 - Listen to the vixen! QUIT IT!"

< Language Selection >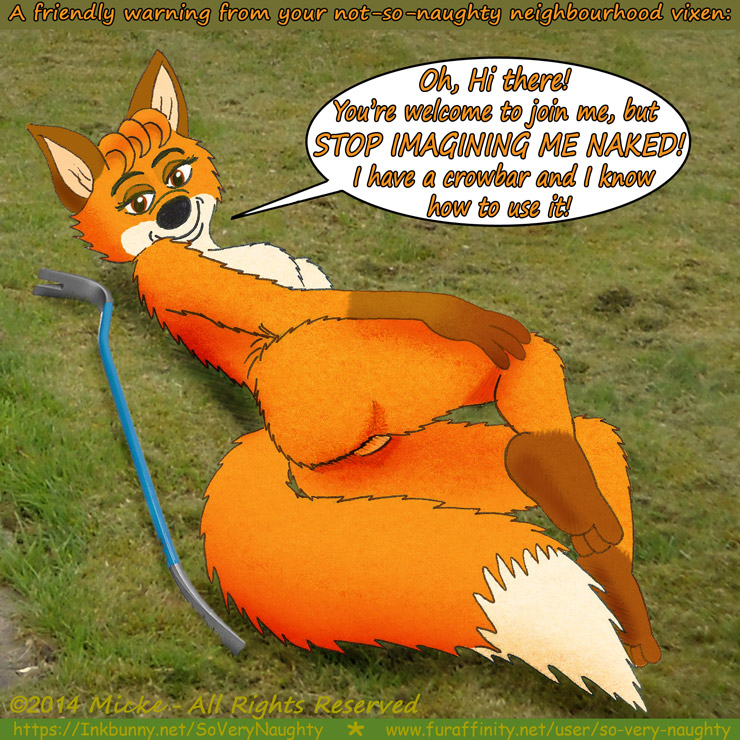 Move along, nothing naughty is going on here! It's just a naked vixen, lounging
on the lawn with a crowbar! (There is a clothed version on the previous page...)
<< Back to the Gallery! < Previous Next >

---
Copyright © Mikael Malmerfors 2014. All rights reserved. Med ensamrätt.