"Pic 120 - Fully Clothed Nudity...?"

< Language Selection >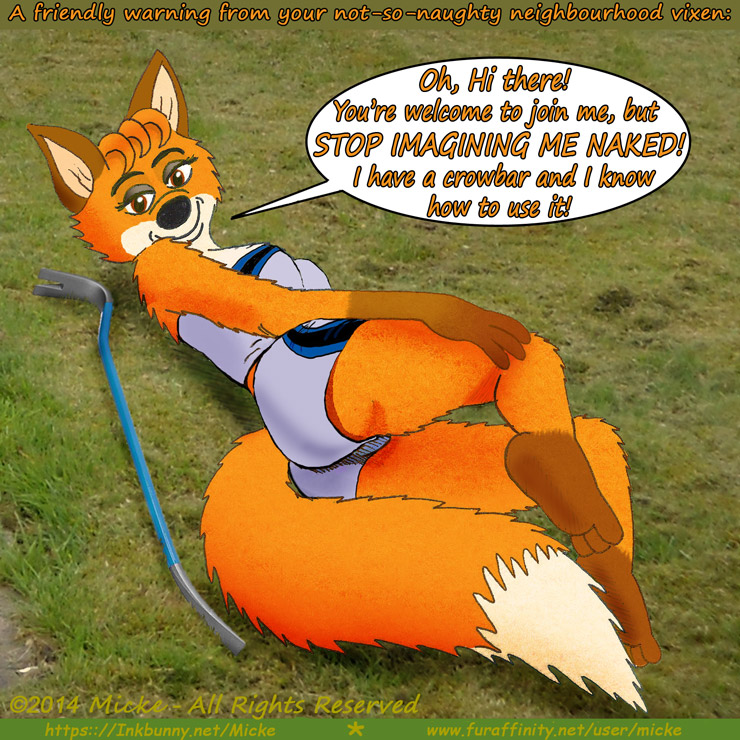 It's just a naked(?) vixen, lounging on the lawn with a crowbar!
I do not know what she intended to to use it for, but she is probably keeping it
for her sister, who is notorious for her skill in the art of wielding a crowbar...
For those of you with poor imagination, there is a newd version on the next page... ;-) (Do not tell anyone!)
<< Back to the Gallery! < Previous Next >

---
Copyright © Mikael Malmerfors 2014. All rights reserved. Med ensamrätt.