Pic 112 - "Rävelina gets 'Spotified'!"

< Language Selection >

Rävelina the vixen gave her leopard boyfriend cans with leopard-colored fur dye as an
engagement present, and voluntered to serve as his canvas. Read the whole story here!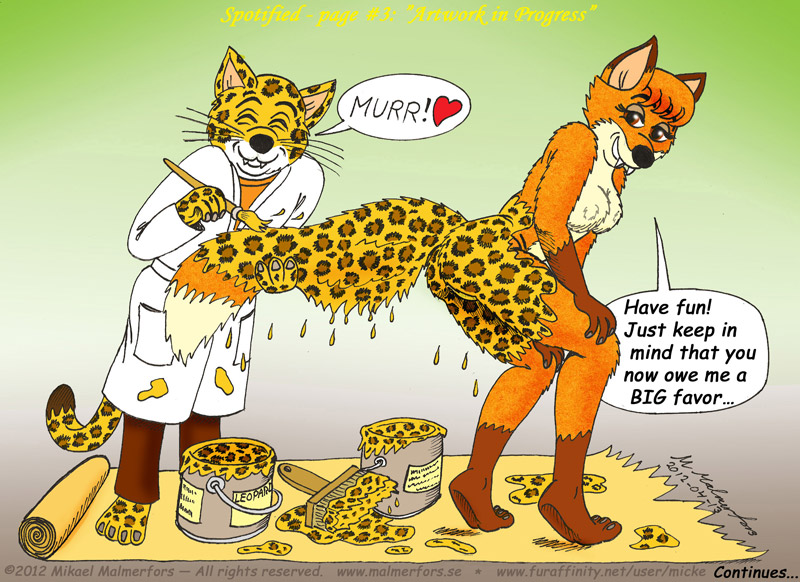 << Back to the Gallery! < Previous Next >

---
Copyright © Mikael Malmerfors 2012. All rights reserved. Med ensamrätt.