Image #74 - "Wet Wixens"
The fox-bathing season is upon us! Bathers Beware!
One has told me that the horrible smell of wet fur is indescribable, so I will not even try...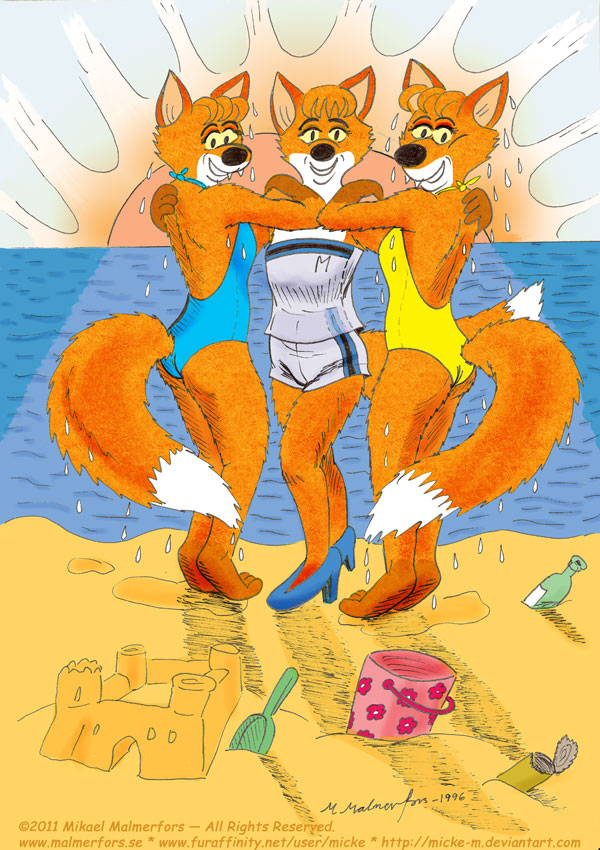 << Back to the Gallery! < Previous Next >

---
Copyright © Mikael Malmerfors 2011. All rights reserved.