Image #51 - "Vulpine Centipede: 5 Vixens + 1 Bikini=WEDGIE"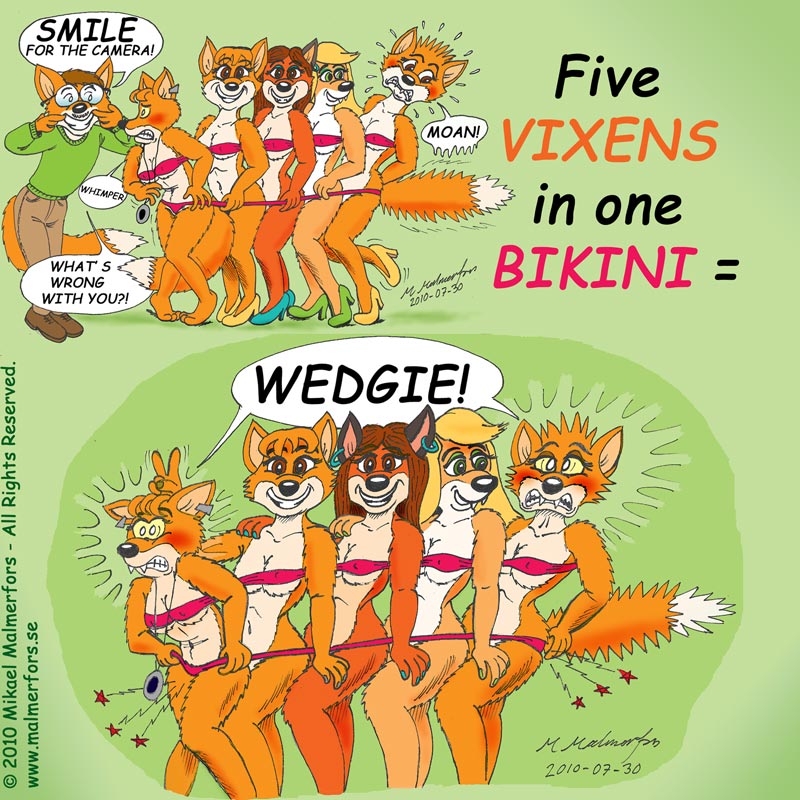 Hm... Not sure about Five Vixens in one bikini...
I would not like to be in the place of the first or last vixen in that vulpine centipede!
Looks like the vixens will have to give up before we can find out how many vixens that bikini can take!
The awesome power of Spandex™!
<< Back to the Gallery! < Previous Next >

---
Copyright © Mikael Malmerfors 2010. All rights reserved.