Pic 2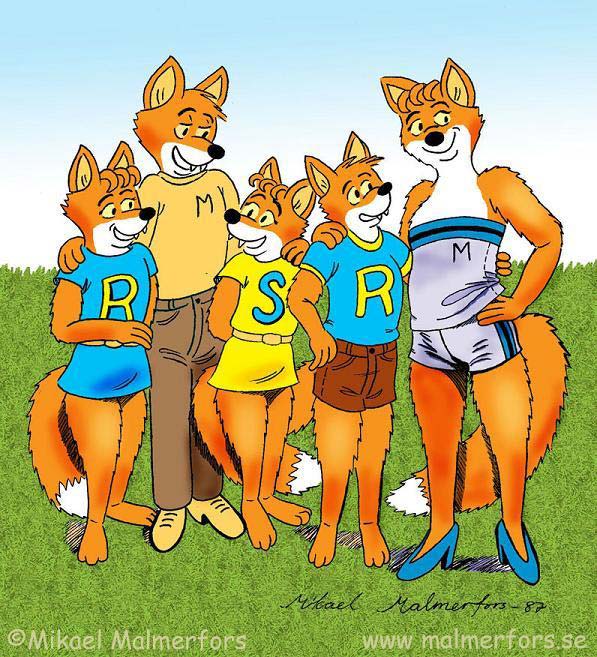 Mickel and Mickelina Räv with their daughters Rickelina and Slugelina and son Ricke.
(No - I am not going to translate any names to english, no matter how silly they might sound to the english readers!)
I will just mention a little known fact: "Slug" in the name "Slugelina" means in English translation:
"shrewd, astute, clever, cunning, wily, sly, crafty, artful, smart, deep, resourceful".
<< Back to "Gallery 2008" < Previous Next >
---
Copyright © Mikael Malmerfors 2008. All rights reserved.